Review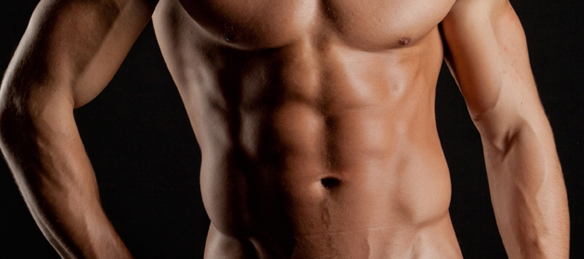 ManAction Review
ManAction is a site that caters to gay men looking for some hot, casual sex with strangers in their city. Since I am not a homosexual man, reviewing this site would not be comprehensive at all unless I once again recruited the help of my gay roommate Max. Max helped me out once before when a gay sex dating site review came up in the rotation, and he had such a great time thoroughly checking out every nook and cranny of that site, that getting him to agree to trying out ManAction was as easy as asking. He's quite a good writer himself, so instead of trying to paraphrase his experience using the site, I'm going to give him the reins and let him express himself any way he wants. So, after this sentence, and the provocative ManAction pic that you'll see under it, it's all Max, guys.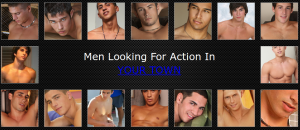 Gentlemen, welcome to my second sex dating site review here at my roomie's site! Like he said, my name is Max, and I was charged with the pleasing task of giving ManAction a try for a full month to see how it fared as a gay adult dating website.
First Impression
When it comes to attraction,  I've always had a very visual kind of focus for men. What I mean to say is that while some guys can get turned on by another man's words, or soul, or energy, I like to see the body and face of the dude. And ManAction is a site that caters to my sensibilities, at least off the bat. You're treated to a smorgasbord of beefcake that will get your motor running before you've even finished your initial free profile. I don't kid myself into believing that they only have super hot, fit men in the site's membership, but that's certainly the lot they took from when it came to the front page of the site! Abs as far as the eye could see. Beautiful man boys and hairy bears. A real feast for the eyes, guys.
Once I started putting together my free membership (which basically consisted of filling in my home town, and what it is I was looking for), the process was fast and easy. I had some vacation during the month that I was going to be reviewing the site, and had two weeks booked in Mexico, so I didn't just want to see men in my hometown – I wanted to set up dates during my vacation. After all, why should I stress about finding guys to have sex with at the resort if I can pre-schedule them using ManAction, right?

The site itself is super sweet. The layout and design is very chic and obviously there was a lot of time and effort put into it. This isn't a fly by night site – this thing has money behind it and wants to be a player in the gay dating biz. I started looking around with my free membership at all the local men the site suggested I contact for sex dating. Many of them were really hot, and I spent about an hour that first night sending out emails to these hunks. Almost right away I started getting emails back, but the site required that I upgrade to one of their two paid memberships to use their email feature. My lovely room-mate had told me that I was able to spend whatever they required for the month membership, so I went with the premium Gold Membership. Here's the pricing guide to ManAction's options:
Cost
| Gold Membership | Silver Membership |
| --- | --- |
| 149.99 for 1 years (12.50/month) | 1.95 for a 3 day trial |
| 69.95 for 3 months (23.32/month) | 59.95 for 3 months (19.98/month) |
| 34.95/month | 29.95/month |
In case you're wondering what the difference between the gold and silver options are, it basically breaks down like this. The Silver option is the basic option that gives you unlimited access to the email and search features of the site. It's all you need if all you want is to search and destroy, as it were. The Gold option is the one I got, and recommend because it gives you the Silver features as well as unlimited access to the site's webcam functionality, group forums, discussion boards, XXX movie theatre, and members videos section. Oh, and both paid memberships give you a three month Get Laid Guarantee. In case you're curious as to the difference between the XXX movie theatre and the members video section, the XXX theatre is filled with thousands of hot adult porn films to enjoy while you're on the site. The members' video section is filled with sex videos starring and posted by actual members. Incredibly hot. Spent a lot of time in there.
Pros
The site exceeded all my expectations. I spent a maximum of an hour on the site for the first two weeks of the review, and basically had my choice of hot sex dates any night I wanted them. Trust me, there are a lot of horny men out there looking for the exact same thing we all are! But the best thing was that during that first two week time frame, I set up a bunch of sex dates for my Mexico vacation. And it was great! Not worrying about my evening social life made having fun in the daytime care-free. And I must say, Mexican men are spicy in the sheets! Ariba!
Cons
The only down side to the site was that finding men for my Mexican vacation was a little harder than in my city. It's not really the site's fault, but having to go through gooogle translate to find out how to say everything took some effort and time. If I could recommend one thing to ManAction, it'd be a built-in translator for hooking up with guys from different countries.
Bottom Line
I loved this site from the first night I went online and started talking to guys. It made my two weeks at home and two weeks in Mexico some of the hottest of my life. I highly recommend ManAction to anyone looking for a quality gay sex dating extravaganza!