Review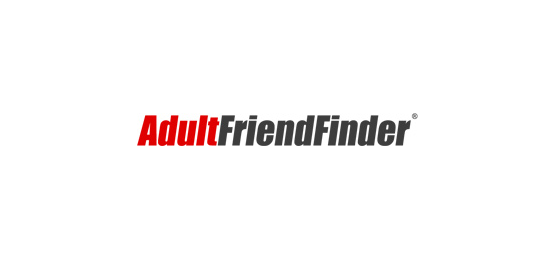 Today I am tackling the grandaddy of Adult Dating sites, AdultFriendFinder.com.  With a membership boasting of over 23 million users, you'd think this would be a guaranteed hook up! Is it though? Given that the ratio basically hovers around 4 guys to every 1 girl, I had mixed feelings. But they were purchased by Penthouse…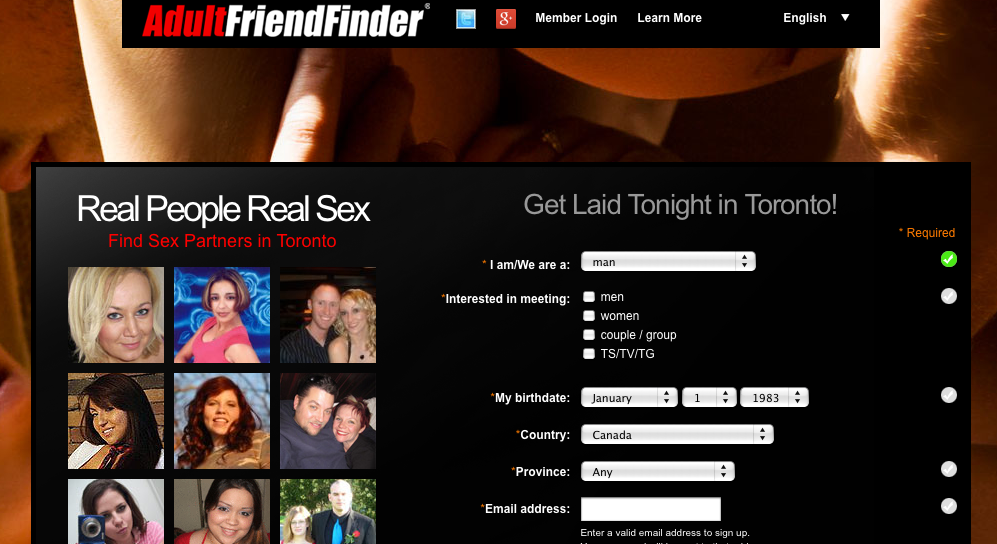 First Impression
Within the first 10 minutes of me signing up, I had 3 emails in my inbox from AFF. One about new notifications, one about 15 hotties apparently wanting to meet me, and one about my Sexy Match, whatever that was. So right off the bat, I am suspicious, especially given there are significant negative reviews about this site online. The women were young, hot and apparently desperate to meet me. Right away I was able to contact a chat with a couple of hotties. Overall I spoke with about 20 women over the course of 3 months, met up with ten, and scored with 5. One was an unfortunate story soon to be posted on my blog, but I digress…
Cost
Free to join, pay to upgrade, accepts all major credit cards, check, money order and Ukash.
Gold Membership – unlimited access (only other option is Free)

12 mos + 6 mos free = $179.10 @ $9.95/month
3 mos + 1 month free = $59.80 @ $14.95/month
1 months @ $29.95
Pros
There are some hotties on Adult Friend Finder, a surprising amount of them are sorority and university members. Yum. They also have a guarantee on their site currently,s tating that if you don't get laid in 3 months, have another 3 months free. Of course, that is as long as you meet the following terms and conditions:
have a Gold or Silver account for at least 3 months
log in at least once a month
send 3 or more emails a month
create a blog post or group post at least once a month
Which is pretty reasonable, I would say.
Cons
The biggest con is at the cost of free members. You can almost literally do NOTHING unless you upgrade to one of the higher memberships. Basically all you can do is look at your profile and view blogs, otherwise you get this: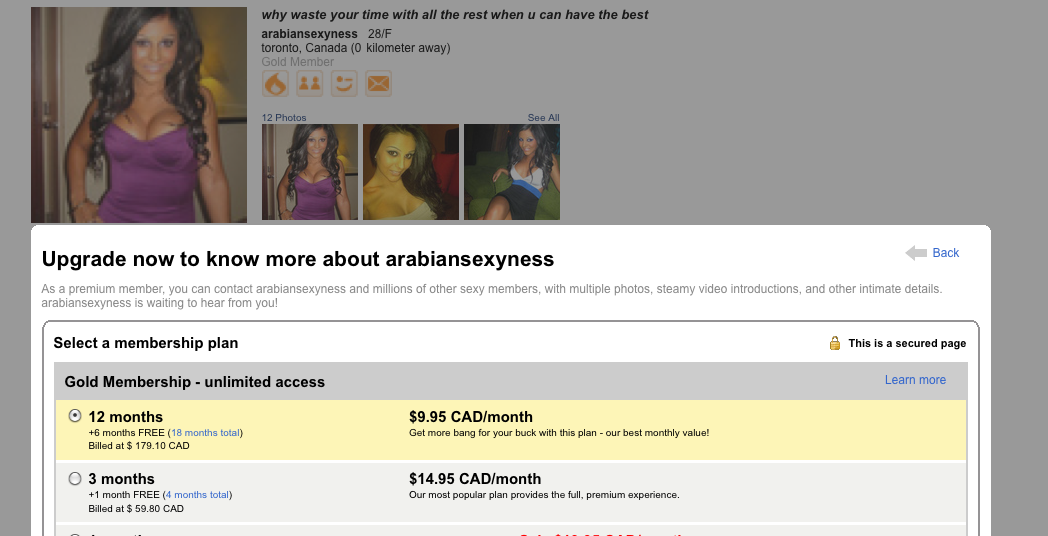 Or this: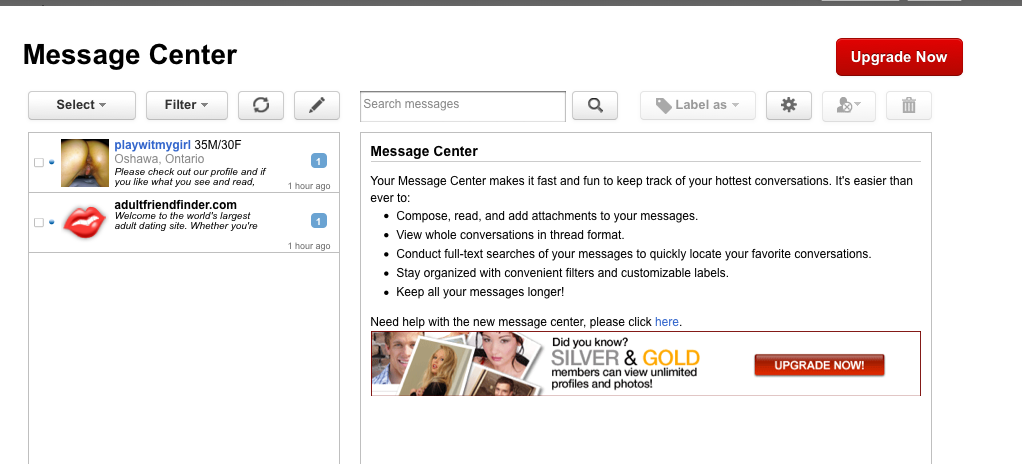 There's also legitimate reason to be suspicious that the sexy gal you have been chatting up for weeks will be asking you to hand over the dough once you are done with your, 'date.' Yep, prostitution IS a problem with this site. Believe me, I know. If you want details, I will be doing a blog post on it in the near future.
Bottom Line
Well, I DID hook up with 5 women over a decent time frame. Problem was, one of them wanted $$$ afterwards. I feel that if you make it clear what you are looking for and your expectations, you can have a great time on this site, and get busy pretty consistently. Just keep in mind that they do tend to have issues about not purging inactive or expired members, and if you don't hear back, it is likely that they might be one of those. My experiences overall were successful, I can't complain, so I would definitely recommend giving AdultFriendFinder a try.