Review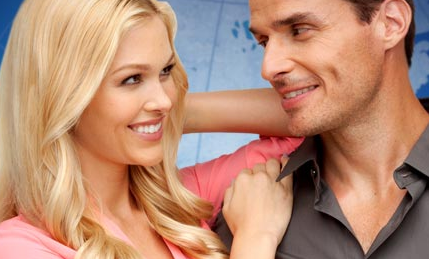 AnastasiaDate Review
AnastasiaDate is a dating site that I have t admit from the outset, I was dying to try. I can't speak for all men, but personally, I find Russian women, and in particular, that Eastern European/Russian look soooo damn attractive. The soft, yet angled features. The gorgeous curves and yet thin bodies. The piercing blue and green eyes and dirty blonde hair. Yeah that's the stuff, all right. So, the idea of trying out a dating site that focuses on setting Western Hemisphere guys up with Russian women sounded great to me!

Plus, it just so happened that I planned to take my 2 week summer vacation around the same time I was scheduled to try out this site. Perfect, since using this site and dating women through it meant actually travelling to either Eastern Europe or Russia to meet them. I had saved up some travelling money, so if the right lady, or two , or three came along through the site, I saw no problem with taking my vacation to lovely mother Russia rather than some boring old tropical location. Of course, it would have to be a pretty spectacular woman, or two, or three, to get me to cough up all that dough to get over there, accommodate myself, etc… Would I find her through AnastasiaDate?
First Impressions
The first impression I got from this site was not good. I've reviewed a lot of different sites over the past little while, and although I've become accustomed to the fact that plenty of sites have a lot of fake profiles, this site takes the cake. Don't get me wrong – I'm a huge fan of looking at pictures of beautiful Russian women in various stages of undress. However, when I'm using a dating site to try to meet actual women, the proliferation of bogus profiles is just annoying. Another problem was that once I finished my initial profile, I started getting messaged from women in Russian. To open them and read them, I needed to buy credits. Thus began the worst part of using this site: the price. Take a look:

Costs
To send a letter to a woman, this is what it's going to cost you:
Credits Cost:
Credits
Cost Per Credit
Total
1000
40¢
$399.00
500
50¢
249.00
320
58¢
185.00
160
60¢
96.00
80
70¢
56.00
40
75¢
30.00
20
80¢
15.99
To get the site to organize a date with a woman you meet online, it'll cost you $70.00. This includes 1 ½ hours of assistance from an interpreter. Should you, your date and the interpreter mutually agree to extend your meeting, each additional hour of interpreter service is $20.
To Video Chat with a woman on the site, the minimum amount of time that a Video Date may be allotted for is 10 minutes. The cost is for 10 minutes is $49.50, and each additional minute is $4.95.
Pros
The only "Pros" on this site are the prostitutes looking to increase their clientèle. I have nothing bad to say about the escort services found in most cities, but why would I travel all the way to Russia for a paid sex date when I can support local ladies?
Cons
This site is just not good for anything other than wasting huge amounts of money. Let's start off with the problems of their pricing. First of all, you have to factor in the travel expenses you'll have to eat in just going to and from Russia to have one of these dates. That, along with the accommodations for say a week, is going to run you thousands of dollars. Second, using the site and messaging these ladies for some reason is going to cost you upwards of $400.00. In the age of instant chat and email, this sort of pricing is just insane. It'd take you a long time to get to know these women using the site, especially due to all the translation troubles you're bound to run into. Next is the $100.00 cost you incur by trying to arrange a date through the site. Seems a bit pricey, considering you've done all the leg work and paid for all the communication. And a ten minute video chat costs $50.00?! They've heard of Skype, right? Insane.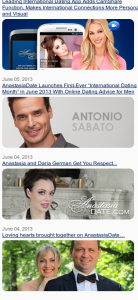 I used the site for about a week, and then basically gave up. It cost me $30.00 in messaging costs to meet two women that were legit over that time. Granted, both women were really, really, really hot, but my guess is that they were not actually single women looking for dates with guys from the West. My guess is that their profile pictures were fakes, and I was messaging with employees at the site. Plus, even though we got along, I wasn't prepared to spend literally thousands of dollars travelling all the way to Russia for a two hour date. Now, i know a lot of you guys out there have always fantasized about getting a hot Russian bride who would be so gorgeous and grateful for being brought back to North America or wherever. But this is not the place to find and meet them.
The site is just too expensive for what you get. Granted, you could spend a little bit of dough using the site to try to find the girls, and then use other means to chat and talk to them, but it's my suspicion that most of the women they've got as members on the site are not legit.
In the end, I gave up after a week using the site, and trying to get them to cancel my profile and stop billing me was a hassle too.
Bottom Line
Save your money and avoid this site. Unless you're really, really desperate to meet a Russian woman and pay through the nose for one date. My suggestion is that you simply use a better dating site (there are plenty out there) and key your searches to Russian women. That's what I did with the last three weeks of this review. I ended up meeting a super gorgeous Russian woman online and we met up at a tropical resort in the Caribbean. Good times!