Review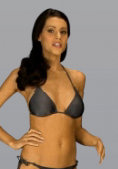 I wanted to try EroticSearch because it's the new kid on the adult dating block, and as such is still in its pure, unadulterated state. For someone that is deidicated to trying and reviewing all the major sex dating sites out there, it's always nice to evaluate a new site, because there hasn't been enough time for it to get too many bad habits or filled with a ton of bogus profiles. Believe me, this is a major problem when it comes to the biggies like AdultFriendFinder. Nothing like sending out a bunch of emails to "women" on AdultFriendFinder, only to get either no response at all, or responses that are obviously robotic responses designed to string you along. Terrible. That's why I was really looking forward to giving Erotic Search a spin!

First Impressions
It's a great, new sex dating site for men and women looking to hook up for some no-strings-attached fun with local people. Actually, that's not exactly true, since after I signed up, I saw plenty of people looking to find sex dates with people while they were on vacation in other locales, over the summer. It seems like more and more people are scheduling their booty calls in advance when they know they're going to be in a new city during their time off. I never thought of that before, but it makes sense. Why not have all your nights lined up with casual sex dates instead of hoping you find someone at the bar in the hotel!
However, since I was going to be staying in town, I figured I'd start by trying to contact people that live locally, and maybe a few vacationers if the fates threw them my way.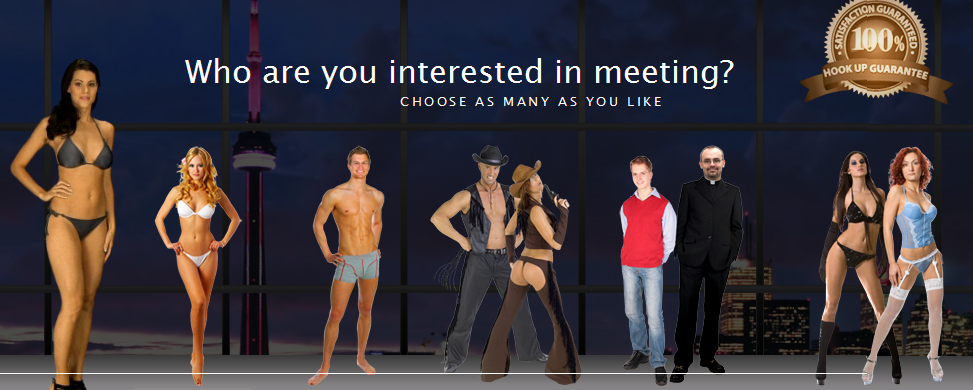 I set myself up with the free initial membership and began looking around the site. Frankly, the virtual tour-guide was a little distracting, in that she was getting more and more dis-robed as I went through the process. God knows that if I wasn't determined to meet actual women, this virtual hottie would render the whole exercise moot, since I was really close to just giving myself a little self-love and then going to bed. But I persevered, and once the free profile was finished, began looking around.
I was impressed by the fact that there were already thousands of people on the site, despite its relative newness, and everyone on there seemed really friendly and straight-forward. The profile pics were a lot of fun to look through too (although there was the same problem as with the virtual woman), but in just an hour or so, I was already getting interest from a half-dozen horny people that I had emailed.
However, only the initial sign-up and profile creation is free. It allows you a look around the site so you can get a feel for whether it's in line with your needs. Of course, if your needs are of a sexual nature, then this is exactly where you want to be. You can look through other members' profiles and pics, and even begin contacting people you'd like to hook up with, like I did.  To receive their responses, however, you have to upgrade to either a silver or gold membership. Those costs break down this way:
| Gold Membership | Silver Membership |
| --- | --- |
| 149.99 for 1 years (12.50/month) | 1.95 for a 3 day trial |
| 69.95 for 3 months (23.32/month) | 59.95 for 3 months (19.98/month) |
| 34.95/month | 29.95/month |
The silver membership gets you the 100 Day "Get Lucky or Your Money Back" Guarantee, access to the site's email, e-chat and insta-messaging.  The gold membership gives you all the silver features, plus access to webcam functionality, and featured listing on people's searches. You also get access to other members' personal videos which are very, very nice. Very.
I decided to get the three-day membership and see how that did for me. Immediately, my inbox filled up with a dozen emails from about half the women I contacted on my first night. Suddenly I had all these women VERY interested in getting some pictures going back and forth, and setting up some rendezvous. They began sending me nude and semi-nude pics of themselves, tantalising me, and definitely encouraging me to set up some hook up times ASAP.
I won't go into too many details here, but suffice to say that EroticSearch lives up to its name. The first week I met up with three women, all of whom showed me absolutely no mercy in the bedroom. After that, I obviously upgraded to the gold membership, since this is a site I will want to use over and over again! I guess the "Get Laid" Guarantee isn't of much use to me now

I've been steadily getting together with at least two women a week since that first night on the site.
Pros
This site is great because it is already filled with horny members looking for hot sex without commitment. Unlike the huge sites like AdultFriendFinder, this site isn't filled with a bunch of empty or fake profiles. Plus, almost every other adult dating site is inundated with prostitutes trolling for clientèle, while this one is just legit members. The costs are on the low side, and if you get the year-long gold membership come in very low. The site is beautifully designed with excellent features and functionality. Oh, and then there's the endless supply of incredibly hot, no-strings-attached sex. That's the biggest pro, as far as my experience with this site went!
Cons
Because it is newish, EroticSearch doesn't have a huge membership yet. However, that being said, the membership they do have is very decent, and doesn't have all the empty, fake, or whore profiles I mentioned earlier. Plus it is growing all the time, so this is a temporary criticism. And, I suppose you could say that all the members' videos on the site is distracting if you're looking for actual sex, but as far as distractions go, va-va-voom!
Bottom Line
An excellent new dating site for people looking for sex. Reasonable prices and gorgeous layout. Highly recommended! I had great success with minimal effort and the basic 3-day membership.