Review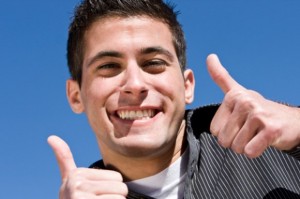 FindLove Review
FindLove is a fantastic dating site that I was happy to see come up in the rotation of my reviews. I'm not necessarily looking for "love", but trying out a new site that's based on romance and possible relationships was a nice break from all the sex dating sites I've had in a row. Not that all that sex was such a burden, mind you, but even a guy like me wants to eventually find someone with whom I could spend some monogamy on.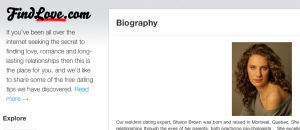 First Impressions
A few of my friends use FindLove all the time, and usually have nothing but good things to say about the site, so when I first opened up the front page, I was intrigued to see all sorts of dating articles and blogs and advice, as well as the match-up area. Before signing up with a free profile, I started taking a look at some of the "extras" they had to offer me. It was chock full of dating tips that anybody could use in their quest to find a special someone. Articles like "Best Kissing Styles", "Avoiding a Crappy Online Dating Profile", and "Great First Date Ideas" were really interesting and informative, considering I planned to make an online dating profile, take women out on first dates, and hopefully, get some kissin' done.
There was also an excellent "Break Ups" section with articles that intrigued me like "Signs Your Relationship is Ending", and "Should You Get Back With an Ex". I've always had a hard time recognizing the end of a relationship, and had a lot more trouble hooking up with exes, so those were awesome articles too. Armed with all this info, I created my free profile and began to look around at all the local women in my city looking to have some casual dating.
Cost
As I mentioned above, this site is absolutely FREE. In case you were wondering whether or not this makes a difference, it DOES! I've been reviewing sites for a while now, and on average, the costs are like twenty five bucks a month. And the free ones I've reviewed have all been kind of crappy. But FindLove is a rare phenomenon that somehow is free to use, but still a quality site.  It's a relatively new site, though, so who knows what will happen as time goes by. After all, other free sites like PlentyofFish started out great and are free, but now are over-run with empty or fake profiles and prostitutes looking to increase their client roster. For now, FindLove is great because it doesn't suffer from any of those problems!

Pros
There are a bunch of things that I liked about using FindLove. First of all, I'll go through the time and effort and success I had using the site.
Average per night time spent using the site: 1.5 hours
Total women contacted by me: 97
Total of women that responded to my initial contact: 88
Women that made the initial contact with me: 22
Total that I responded to: 17
First dates scheduled: 25
First dates that were attended by both parties: 23
Second dates scheduled: 10
So, as you can see, based on the time I spent, I got to go on 23 first dates, and found 10 women that I would want to see again. That's pretty good for one month's work, and absolutely no cost! Speaking of, the best thing about FindLove is the price. I'm not sure how a site like this keeps going, but I'm not going to look a gift horse in the mouth! It's fantastic. When you're not busy looking through the profiles of singles in your area or setting up dates, you can read through the site's advice columns or tips or blogs from daters looking to share their wisdom and experiences. I managed to avoid a ton of pitfalls by simply learning from others. If you're a young man or woman who is new to online dating, or even dating in general, the advice and tips are well worth your time to read. Why go through the terrible heartache or a bad break up or any of the other crud that dating can bring to noobs, when you can avoid it?
Another thing I liked about this site, as opposed to other casual dating sites, is that more women seemed to be interested in making the first move here. Usually in a month of trying a new site, there are maybe a dozen women that make the initial contact. Almost twice that amount did that here on FindLove. This is always an amazing dynamic, because if you're a guy, you already know she's interested. Whereas if you have to make the initial contact, you don't know if you'll even get a response. Very nice aspect of FindLove.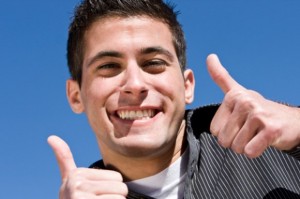 Cons
There weren't too many things I found wrong with FindLove, but I suppose the one thing that I could see improving is that since it is a relatively new site, the membership numbers weren't as high as other sites. That being said, I still managed to easily fill my whole month with a plethora of dates, and even had to turn some down. Plus, other sites with purportedly higher memberships suffer from problems I mentioned earlier, like fake profiles, empty or abandoned profiles, and a proliferation of whores looking to find men to add to their clientèle. None of these problems were an issue at FindLove, because there hasn't been enough time for any of them to arise.
Bottom Line
I really enjoyed trying out FindLove. Like I said above, by only spending about an hour and a half each night I managed to get a lot of first dates, which turned into about ten women that I would be interested into having second dates with. And if I'm honest, there are a couple in those ten that I already know I'd be interested in dating long term. Who knows, maybe I actually did find love at FindLove!