Review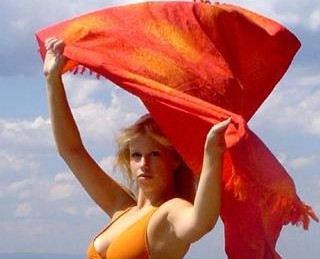 HornyMatches Review
Even though I will give an extensive review of HornyMatches in this piece, if you want the long and short of my evaluation, it's this: HornyMatches is a scam site that is overpriced, underpopulated, and basically terrible from start to finish. Do not use this site unless you have time to waste and money to burn. Now, for a more detailed description as to why this site is no good.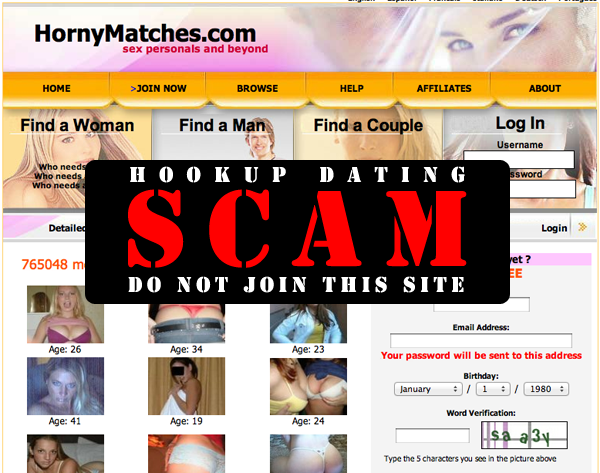 First Impressions
Don't let the flashy (and yet at the same time low-rent and outdated) web design fool you. Despite the hundreds of profile pics they flash across your screen, or how many hotties' they decorate their banners with, this site is NOT filled with even a quarter of the women it says it does. I was sceptical from the get go when I decided to review this site, because I did a bit of advance research and read other online evaluations. Without exception, every single review I read was negative. However, sometimes competing sites post negative reviews just to drive traffic away, so I decided to be a thorough reviewer and actually give this site an honest try. It would be a month-long evaluation, without bias, and with an open mind.
Pros
The very first thing I was presented with when I went to HornyMatches was a splashy home page filled from top to bottom with about fifty "profile pics" of their membership. Looking through those pics, it was very tempting to immediately get started signing up for their free initial membership. Gorgeous, half-naked women in all manner of suggestive pose lines the page. If I were just a horny guy and not a dedicated reviewer, this alone would have my wallet open and my credit card information given over. However, as I got further into the meat of the site, after trying it out for a week or so, certain things began to become clear. But we'll get to that in a bit.
After completing my free membership, the site allowed me to take a look around the site, but not use many of the features it has. It did let me perform searches through the "members" in my area, upload any videos and pictures I had of myself, and let other members know I was interested in them by giving them "winks". Winks are basically "likes". However, to contact the people I was interested in, I had to upgrade to one of two paid memberships. The Silver Membership allows you to access to other members' videos and photos, lets you interact with other members with the site's emails, lets you perform advanced searches, gives you "hotlist" capabilities, and advances you ahead of the Free Members in search results. Gold Members get all the Silver Member features and a 120 Day Get Laid Guarantee, the ability to add your personal information in your emails, and listing above Silver Members in search results. I decided that since I wanted to give the whole site a try and evaluate everything, that I'd go for the Gold. Here's the pricing for all the options:
Cost
Basic Initial Membership is Free
Silver Membership
1 month = $29.95
3 months = $59.95 (or $19.98/month)
Gold Membership
1 month = $34.95
3 months = $69.95 (or $17.49/month)
I'll get to why this site would be a rip off at any price, but the fact that they charge some of the highest rates in the adult dating biz is just highway robbery.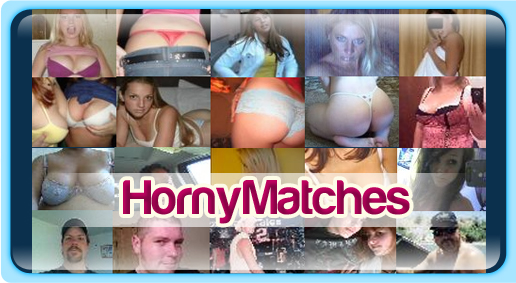 Cons
Now, to get to the real problem with HornyMatches. It's membership is nowhere near what they say it is. In fact, despite their claims that they have more than three million members worldwide (in North America and Europe, really), my estimation is that they don't have a tenth of that number. Here's what happened during my month of using the site:
Amount of time spent per night: Approximately 1.5 hours
Total unique women contacted through the site: 131
Responses from those women: 41
Of those 41, how many appeared to be robot responses: 10
Of the remaining 31, how many were prostitutes: 4
Of the remaining 27, how many wanted to set up a sex date: 10
Of the 10, how many actually got through all the emailing and set-up, and showed for the date: 3
Amount of women that contacted me independently: 35
Of the 35, amount who were prostitutes: 11
Of the remaining 24, how many seemed to be robots: 13
Of the remaining 11, how many were attractive to me: 9
Of those 9, how many actually got through all the emailing and set-up and showed for the sex date: 2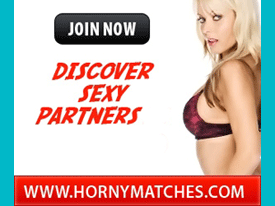 So, all in all, I spent sixty bucks and spent about 40 hours online to meet 5 women that actually showed up for the sex dates. Compared to my other experiences with other major sex dating sites, this is insanely low in terms of return on investment and time expenditure.
Another thing that bothered me is that so many of the 131 women I contacted through the site were obviously either abandoned profiles, fake profiles, or profiles maintained by the site itself to lure guys along and give them a false sense of success using the site. This is getting to be more prevalent with the major sites, as is the proliferation of prostitutes using the site to try to get more and more clients for themselves. They don't seem to understand that we're there for no-strings-attached, and free sex dates with like minded people. So frustrating.
Bottom Line
So, as you can probably surmise, I do not recommend this site in any way, shape or form. And as if that wasn't bad enough, after the month had ended and my membership was to have expired, I had to go through a huge rigmarole to cancel my connection to the site. Despite clearly stating I only wanted one month's membership, they billed me for a second month. I had to then go through the headache of going through their customer service and bugging them to take the charge off my bill and taking me out of their system. Annoying to say the least.
Avoid this site if you can!