Review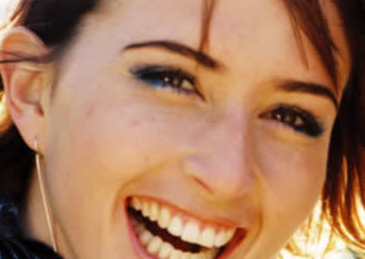 JumpDates is a free dating site that has been around for about a dozen years so I was fairly confident when I decided to give it a try over the month that I would enjoy myself. Unfortunately, it wasn't everything it was cracked up to be. However, I should point out that any free dating site immediately has my blessing. After reviewing so many of these sites, it's always nice when I can spend the money I have budgeted on the review on myself since the site is free. This happened with a few sites over the past year, the most notably with FindLove, which was not only free but fantastic to use. In fact, I still use it almost every day. But, since this is about JumpDates and it's limitations, I suppose we should get back to it.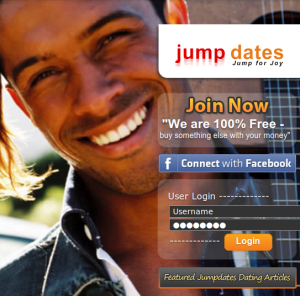 First Impressions
The first thing I thought when I went to JumpDates' homepage was that I could understand why the site was free. Looking around, the site was not well designed at all. It was pretty ugly, even by free site standards, and the navigation was kind of confusing. I took all this with a grain of salt, since the site wasn't charging people anything, so how could they afford to get good designers and creative directors in to spice it up with some zazz.
Before entering in my information for the free profile, I took a look around the site to see what features and functionality it had to offer. It has all the basics you'll need to search and contact people in your area. But when I looked to see if they had video chat, it was not there. That was disappointing, especially considering that I use video chat before any first date to make sure the person looks somewhat like their profile pic. When I checked to see if they had a listing of people's last visit date, they didn't. This was not good, because it meant I couldn't tell whose profile had been abandoned or unused for years, and would end up invariably wasting time emailing people who weren't on the site anymore.
There wasn't any identification conformation either, which meant that the likelyhood of a lot of these profiles being fakes was high. It also meant that there was no screening for members being checked for criminal records. The worst thing was that I use an iPhone, and they didn't have a mobile app for it. That meant I was confined to using my PC when I wanted to use the site. Since it was summer and I spend a lot of my time on patios and BBQs and at friends' places, this severely limited my access to the site. It was not a good start, but I didn't lose hope yet.

Pros
There were some nice things about this site, aside from the fact that it was free. First of all, it did have the basics which you need to search and chat with people you find attractive or interesting. Their email and insta-chat features were fine. You could see who was online at any time, which was a good way of getting around the fact you couldn't see when the person was last online. Their chat rooms were pretty lively, and had a bunch of interesting and humorous threads that I participated on a few times. Same with their online forums. I had a few prostitutes contact me because they were looking for new clients, so the site's feature allowing me to block members came in handy there. But the thing I liked the most about the site was the dating articles.
Most sites these days have a feature where interesting articles about dating and online dating especially are posted. Some of these are more geared to new people who are trying out online dating for the first time. However, as I looked through them, I found a ton of articles that were interesting and informative. Some were just for fun, but others had tips that even I, an experienced online dater found helpful. If you do try this site, I recommend giving the articles a look through.

Anyway, over the month long try, I ended up contacting about fifty women, and was contacted independently by 15 women. I scheduled 23 dates over the month, and out of those 23, I would say that I'd probably get together with 4 again. I feel like this number would have been higher if the site had the web chatting feature, but since it didn't, I had to find out on the date that the girl and I were not compatible.
Cons
Well, I suppose you know my feelings about the down sides of the site already. But, as a recap, here are the problems with it. he design and interface was poor. There was no web chatting. There was no mobile app for the iPhone. There was no way of telling if people's profiles were abandoned. There were prostitutes all over the site trying to increase their clientèle. Plus, I found their profile information pretty limited. It only took two minutes to get through the profile creation, and frankly that's not going to give the site much information about a person. Consequently, I felt like their matchmaking was basically based on locality and nothing more. Unfortunately, just because a woman lives in the same city as I do, it doesn't mean she and I should be going out. I think this added to the results I got in the poor ratio of first dates to second date possibilities.
Bottom Line
Everyone likes a free deal. But JumpDates has the same problems that a lot of the other free dating sites out there have. I would recommend using a better free dating site, or spending a little bit on a quality monthly rate at a superior dating site. There are plenty out there – just look through my reviews and you'll see!