Review

Lavalife was originally founded in a basement in 1987 as a phone answering service. In 1997, the company bought Webpersonals, and then revamped it into what we now know as the modern Lavalife. Today I'll be sharing my experiences on the site and letting you know if its worth the membership!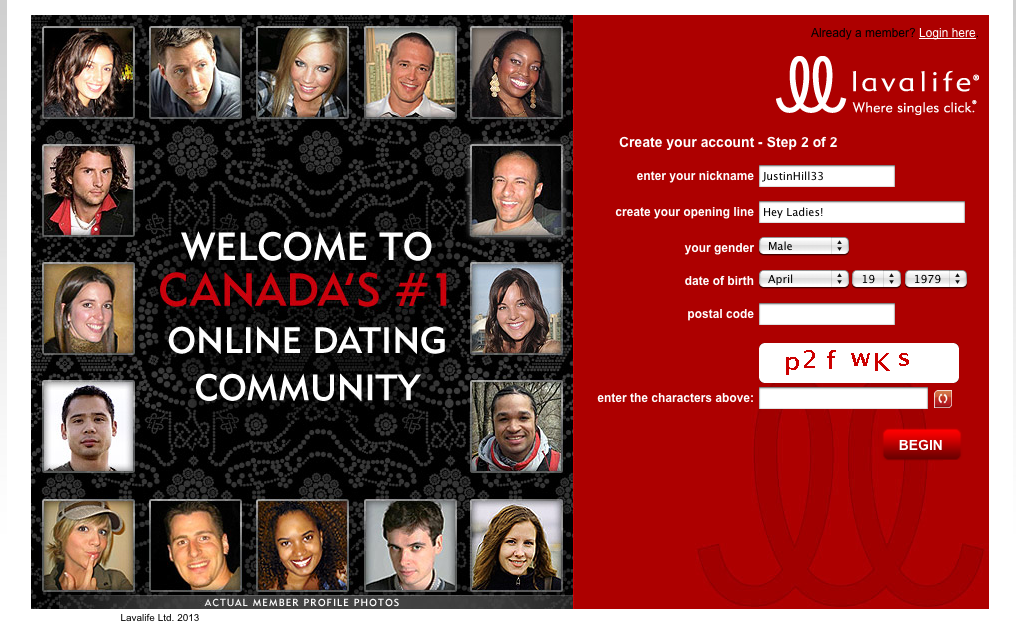 First Impression
The site, although clean, is still a little cluttered, which can lead to confusion on what to do or where to navigate. It IS packed with features, though. You can also pay to upgrade individual features of your profile, such as highlighting your profile in what they call Lavalife Red, or their Featured section for $2.99/ month. Unless you upgrade to a paid membership though, you are limited to replying to messages, viewing profiles, and respond to when someone 'smiles' at you. They also have 3 separate communities to browse for members based on what you are looking for: Dating, Relationship, or Intimate Encounter. This can save a lot of time and confusion! The women, while not overly slutty, were quite friendly and open. At least the ones I met were!

Cost
free to join, pay to upgrade. *accepts all major credit cards, Paypal, money order, and Interac payments*
 6 months @ $10.00/month ($60.00 billed at once)
3 months @ $15.00/month ($45.00 billed at once)
1 month @ $20.00
Pros
One thing I noticed when I initially signed up was that even though it stated profile picture approval could take up to 24 hours, mine was approved within 15 minutes. Great, considering others have taken almost a day to approve! I love the three separate communities concept, being able to search specifically for each type of relationship is a great idea, and saves on what could be a confusing and awkward situation if both parties have different thoughts.
Users can filter how accessible both each image and each gallery is to individual members. You can even have galleries dedicated to each specific community. I feel this also helps filter the type of relationship you are looking for. More revealing clothing = intimate encounters. You can also have a separate profile for each community, that way you can be as specific about what type of person you are looking for in each category.
Cons
The major con here is how cluttered the layout of the site is. I actually spent about ten minutes kind of just staring, wondering what exactly to start with and what the icons in the top left meant: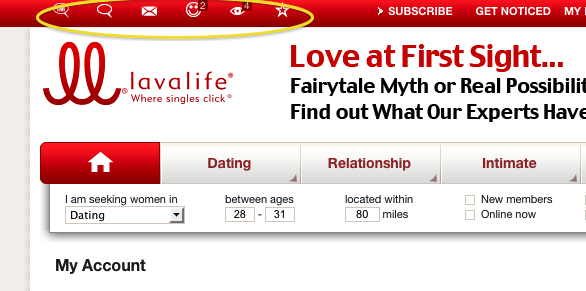 Bottom Line
I found the site to be pretty reliable, when it came to meeting women and contacting them. Throughout the different communities in a 3 month membership, I chatted with about 10, made good friends with 3 and hooked up with 2. So overall, not a bad score, and it was very clear what all of our expectations were. I would definitely recommend it to people looking for friendship or more of a long term relationship, as that seems to be Lavalife's forte.