Review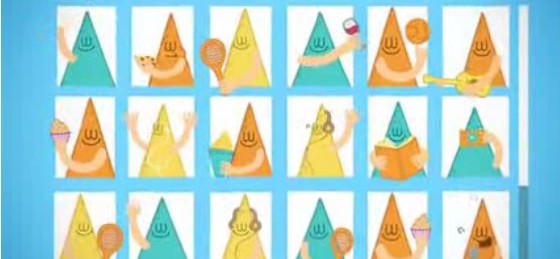 LoveFlutter Review
Despite it's stupid sounding name, I was keen to give LoveFlutter a try because I am always interested in going out with new and interesting women, one of whom may eventually turn out to be my first ex-wife. I know that doesn't sound very romantic, but I've seen far too many marriages crumble, and far too few go the distance. That being said, I'm still a hopeless romantic and willing to believe in love that lasts forever. So, this month's review is all about the new kid on the online dating block – LoveFlutter.

Ugh- that name. I'm sorry, but I just have to reiterate how silly this name is. I know the women that use the site may like it because it sounds so flowery, but what about the dudes? But let's not judge this book by its cover.
First Impressions
The thing I learned about LoveFlutter when I started going through it's initial profile set up is that it is a bit of a cheater. And by that, I mean that they need you to have a fully functional google knowledge graph and facebook profile and foursquare membership all filled out. That's because they take all the information from other sites like those to match you with other people in your area. How do they know what your interests are? Your facebook interests page tells them. How do they know that you'd enjoy going to certain museums or patio bars or kinky sex shops with like-minded people? Because your foursquare check-ins tell them.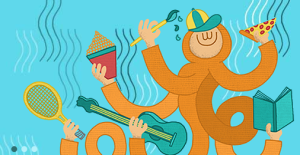 Your initial profile doesn't take long to configure itself once you've got your other social media info plugged in, and you're off to the races with what they refer to as your "discovery" membership. This allowed me to have basic site navigation, which included uploading one profile pic of myself and create my profile from my social media links. With this "discovery" membership I started receiving messages from other LoveFlutter members in my area, but to respond, I needed to upgrade to one of their two paid membership options. I also wanted to use their mobile application, but needed to upgrade for that too. Here's the pricing guide at LoveFlutter:
Cost
"Discovery" Membership - free initial profile and basic site navigation
Pay as You Go Access - costs $10 to activate and then 50 cents for each message you send
Premium Membership -Â costs $29.99 a month and gives you unlimited access to messaging and site features

I wasn't sure which option to go for during my month long review of the site, since I was unsure of how many messages and such I'd be sending for the dates I'd hopefully be making. In the end, I decided to go for the pay as I go membership to see if it came in above or below the month premium membership.
Pros
There wasn't much I liked about LoveFlutter to be honest, but the one thing that the site does have going for it is that almost all of the members on the site are legit. With bigger, more established sites like AdultFriendFinder, you'll find that almost 90% of the women's profiles on the site are either abandoned or fake. This makes finding the legit girls on their site annoying and time consuming. At least at LoveFlutter, because it is such a new site, this problem wasn't in effect. Unfortunately, because it is so new, their membership numbers aren't too high. There were only about a hundred women in my area when I searched, and even though I emailed about half of them, only about twenty responded. Of those twenty, I managed to get ten first dates, which is pretty low, on average.
Cons
The cons with this site are pretty numerous, unfortunately.  As I began to discuss in the pros section, the membership is pretty low at the moment, so there aren't weren't many women to contact in my area. I ended up sending about eighty messages altogether to those women I found attractive in my area, which ended up costing me forty bucks. This is pretty expensive for a dating site, considering that the only features it has are the search and email functions. There are plenty of other, better, bigger sites that  I've reviewed where forty bucks gets you a hell of a lot more for the month. Another problem I had was with customer service. I ended up having a billing issue with my credit card, and it took a long time to get a response from their customer service reps. In fact, I had to send them four messages before they responded. Once they did, it was still a hassle to get them to see what the problem was and correct it for me. It was only after I mentioned that I was reviewing the site did the customer service reps get on my side and fix the problem. i get the feeling that if I was just some guy using the site, it would have taken a lot longer to resolve, if ever.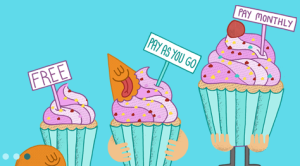 Bottom Line
I would advise against LoveFlutter. I only got ten first dates using the site, and that is extremely low, considering the price and time I spent online searching and contacting women. If you do decide to use the site, I highly recommend getting the monthly rate, rather than the pay as you go rate, because you're definitely going to go over the monthly rate if you do an average amount of correspondence with people. Maybe in a year or so, their prices may come down, and they'll have many more members, in which case this site might be OK. But until then, I'd suggest giving this one a pass. Maybe it's because of the sour taste my interaction with their customer service left with me, but still. When it comes to online billing, I believe that the businesses taking my dough have an obligation to provide superior customer service. After all, there are so many other options open that it's essential. One bad review can sink a site!