Review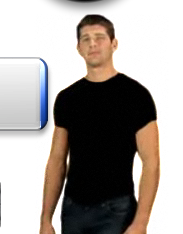 M4MClassifieds Review
M4MClassifieds is a site for gay men who are looking to find local guys for dating, relationships, or just hook-ups. It is definitely geared towards casual dating and people looking to get into a potential relationship, but let's face it – sometimes when you meet someone online and things click, sex hook-ups can happen. Since I am not gay, I decided to once again recruit my homosexual buddy Max to help me out and give M4MClassifieds a spin for a month. He's had a great time the last few times I've asked him to try the gay male dating sites out, so I was sure he'd agree to this one as well. And I was right! So, after this sentence, it's all Max!

Hi everyone! It's Max back again, and I'm happy to be back in the saddle to give my bud Justin another helping hand by giving M4MClassifieds a spin for a month. I have been in sort of a hide-out mode over the winter, but now that spring has finally sprung, it was perfect timing that Justin asked me to do this review for him. It meant forcing myself to get out on the town, and start having the fun that will hopefully extend all the way through the summer. So, without further ado, here's my review of M4MClassifieds over the past month:
First Impressions
I've been a big fan of all the sites Justin has asked me to try out for him, but M4MClassifieds is one that stood out in terms of design and slickness. I was immediately drawn to the site for a few reasons. First, there was no shortage of beefcake on there for me to enjoy. They know that the way to a gay man's heart is with plenty of beefcake, and the models they've got guiding you through the set-up process for your free initial membership must have gone to Workout University and majored in abs!

Once my free membership was filled in with my information I was presented with a screen filled with even more beautiful men, except all these guys were from in and around my city! I've been kind of a home body over the winter, as I mentioned, but I still went out to all the gay hot spots in town quite a bit over my years, and I didn't recognize almost any of these guys. It made me realize that there is a whole community of hot gay men in town that I haven't had access to…until now!
I started sending out messages to the especially good looking and seemingly compatible ones, and set up the site on my mobile phone. I saw almost right away that one guy had messaged me back, but I had to change my free membership into a paid membership if I was going to be able to read it. This is basically the same for every dating site out there, because they lure you in with the goodies, but then make you pay if you really want to use their site. It was on the low side, in terms of cost, so it wasn't that big a deal. Plus, Justin had given me the money so it was free to me! If you're going to buy the membership, you have to choices, and here is the break down in pricing:
| Gold Membership | Silver Membership |
| --- | --- |
| 149.99 for 1 years (12.50/month) | 1.95 for a 3 day trial |
| 69.95 for 3 months (23.32/month) | 59.95 for 3 months (19.98/month) |
| 34.95/month | 29.95/month |
The Silver membership gives you the basics, namely unlimited use of the email and search features. Plus, the Guarantee that says if you haven't gone out on a date in the first 90 days, you get your money back. The Gold membership gets you all that, plus you can use their webcam feature, and can go onto the forums and discussion boards. Also, you get unlimited access to the XXX theatre and members' videos. Not bad for just a couple bucks more than the Silver option!
Pros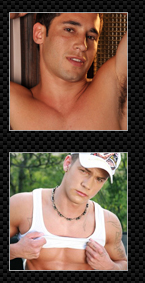 I was determined to get out of the house more now that it's spring, so I ended up using the mobile app for M4MClassifieds more than I ever did on my PC. The mobile app is great, and was constantly letting me know just how many guys out there wanted to get out and date too. On average I'd say I spent probably about thirty-five minutes a day on the site, and that ended up netting me 23 dates altogether. The site itself is geared to more casual dating and relationships, but out of the 23 dates I had, I'll be honest… probably a third were sex dates. I know that's not really what I was supposed to be doing, but I'm being honest. And for the record, every sex date was amazing.
As for the other fifteen or so regular dates, they were all great. Just going out and having dinner or drinks or going out on the town was fun with all these new guys. I'd say that half of those guys are cool and fun enough to date again, and there were one or two that were really compatible with me. I'm not going to put all my eggs into those two baskets though, now that I know how many men are out there to meet and date. In fact, as soon as my membership month ended I added another month with my own money. That should give you an idea of how much I liked it.
I should emphasize that the best part of the site is the mobile app, since in the spring and summer most of us prefer being out on a patio or out with friends or at a park rather than at home in front of their computer.
Cons
The thing I didn't like about this site is the way they essentially trick you into paying for a membership by teasing you in with a free one, and then tantalising you with all those gorgeous men. I knew I'd end up having to pay, since all the really good sites make you pay (and this one is actually on the low side, in terms of cost), but it still was kind of bothersome.
Bottom Line
I really liked this site. Reasonable price, tons of great guys, and excellent mobile app. The perfect thing for spring and summer, gentlemen!