Review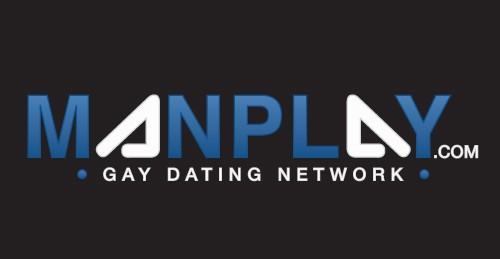 So in order to give you readers the best reviews possible, Ive made it my goal to review as many Adult Online Dating sites that I can find, but sometimes, I personally am not able to. If you remember, I enlisted Mandy to help me out with one already, and now my roommate Max is going to handle Manplay. And boy did he ever.
First Impression
Leave your inhibitions at the door, gentlemen! I'm Max, and I'm going to take you through my thoughts on Manplay.com. The signup was pretty quick and painless, and once I got into the actual site to work on my profile…dick pics galore! It was great, and it gave me quite an optimistic outlook on my prospects. The site layout is pretty decent and user-friendly. I work in web development, and trust me, if the site was a disaster, I wouldn't have stayed on it!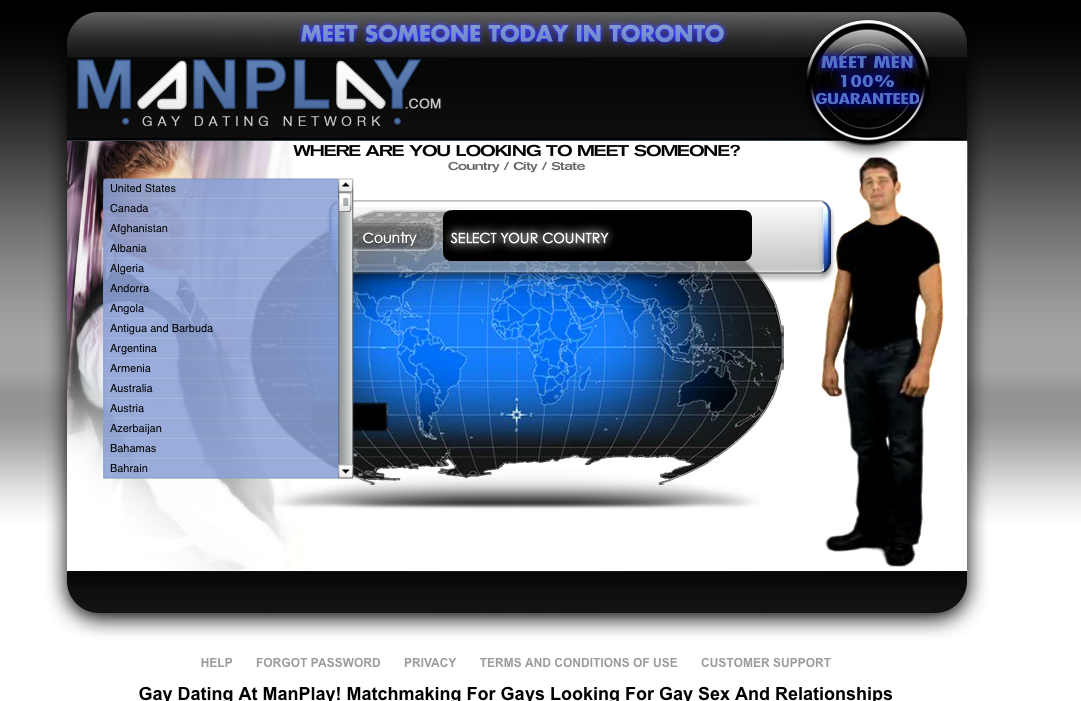 Cost
Free to join, pay to upgrade *Accepts all major credit cards*
Gold Membership:
One year @ $149.99 ($12.50/month)
3 months @ $69.95 ($23.32/month)
1 month @ $34.95
Gold Benefits:
Top listings in all searches
Featured on all search results
Access to hardcore porn
Access to member webcams
100 Day guarantee
Silver Membership:
3 months @ $59.95 (19.98/month)
1 month @ $29.95
3 Day trial membership @ $1.95
Benefits of Gold Membership:
View and contact all members
Reply to all emails
Instant messaging chat
100 Day guarantee
Pros
If you aren't too sure about the site, they offer a $1.95 3 day trial membership, so you can get dip your feet and see how it goes. There were lots, and I mean LOT of men to choose from, so there was no lack of opportunity. Just look at the matches that had viewed me within the first 24 hours of joining: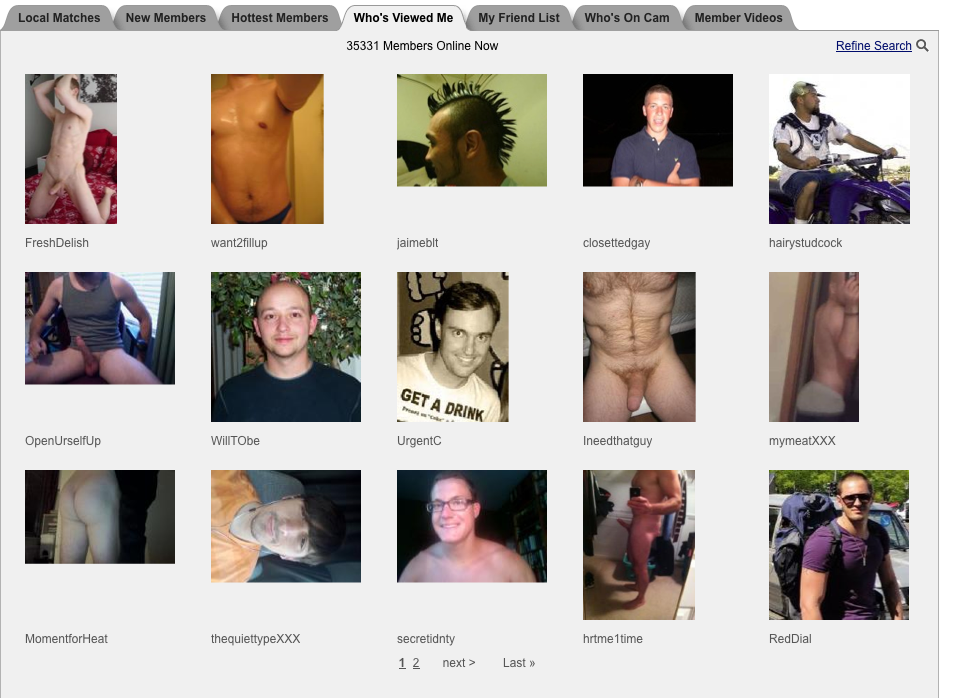 There's also a wide variety of ages on this site, so you are pretty much guaranteed to find someone you are interested in. Speaking of! If you don't get any action within 100 days of being a paid member, then you get a free 3 month subscription. The amount of detail you can put in your profile makes it even easier to find that perfect match and save any awkward, "What stuff are YOU into?" situations.
Cons
To be honest, I navigated the site so well, and I made my profile clear about what I was looking for, so every encounter I had was completely straightforward. The only con I had was at one point when the site went down completely for a few hours, and I was unable to view the new messages I had received. One thing to remember though with online dating, always be aware that sometimes people aren't who they say they are. But I'm sure Justin has already covered that ;).
Bottom Line
Ok, so here were my statistics for Manplay.com:Â  I paid for a 3 month membership. I connected with 15 men on the site by instant message or private message and actually met 10 of them. Of those 10, I hooked up with 8 of them. So for me, the bottom line was that it was definitely worth the 3 month Gold membership I got and if I wasn't in a committed relationship, I would definitely go back. Oh, and Justin wont have any awkward hookup stories of mine because I never brought any of my matches back to our apartment. (Justin's note: awkward stories don't need to be just from this site, buddy…. :D)