Review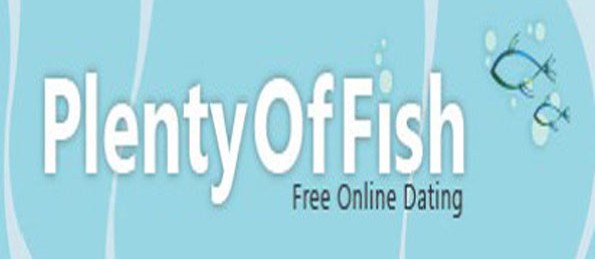 Plenty of Fish seems to be one of the more popular sites for online dating and I can see why. The concept is pretty fresh, user-friendly, and has lots of options for even a free user to utilize. Free users can create a full profile and search and contact members by the in-browser email system, which is great. For those who are looking for serious relationships, and not just hookups, there's also a significant lack of nude pics being sent around, which I can't say is true for some of the other sites out there. If you don't mind ads, then free membership is definitely worth it, not to mention the benefits involved if you upgrade your membership! See below for membership details:
Cost:
Free initially, Pay to upgrade. *accepts visa mastercard amex and discover card*

Rates:
1 yr @ 7.67/month (91.98/yr including tax)
6 months @9.61/month (57.63 including tax)
3 months @ 13.33/month (40.00 including tax)
Benefits of paid membership:
ad free (the ads tend to blend in with the sites layout, so even as a free member, is isn't obnoxious. no pop-ups!)
see the date and time that your profile was viewed by other members
themed profile pages (a great customization idea)
access to ultra match (supposedly this is a list of your most compatible matches)
see if emails were read or deleted (good to know, if you are wasting your time with a person or not!)
Pros:
good variety of questions for users to answer when filling in profile (longest relationship)
simple layout, easy to navigate
has a 'chemistry predictor' to give you insight into yourself and also help determine matches on the site
 allows you to filter best matches by when they were last online (up to 7 days)
can message people for free
search function is fairly detailed, the only thing lacking here would be an option to filter by type of relationship (i.e. long-term, casual, polyamory, trans, etc) see below: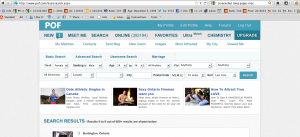 Cons:
unable to filter post by what type of relationship you are looking for (this would be good for alternative relationships)
Layout is a little blah
when filling/editing profile, page should be broken up into multiple pages, as of now it scrolls on FOREVER.
Use income for 'behind the scenes matching' (I don't understand the point of this being mandatory, seems kind of elitist if you ask me)
Too much freedom for coming up with own descriptions, such as hobbies, goals, interests, potential first date???
Need to enter a profession for 'matching' purposes (again, why should this be a mandatory feature?)
Bottom Line:
It's a pretty solid site, and beyond automatically logging me out after a certain amount of idle time, I haven't seen any bugs or gotten any error messages. Within the first 24 hours, I had received around 2 dozen emails about my free profile alone, and for the most part, the emails are not bot-generated. Ultimately, if they could allow for more features for those who are looking for alternative relationship lifestyles such as trans, BDSM, polyamory and and one night stands, this site would be fabulous!