Review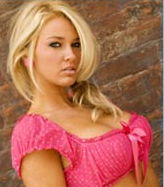 SinglesNet Review
After a string of nearly four sex dating sites in a row that I reviewed, I was more than happy to see that SinglesNet was next up in the rotation. Don't get me wrong, those were some fantastic four months of hot casual sex with countless women, but I'm still on the lookout for someone to actually have a real relationship with. There were a few ladies in the sex dating months that were cool and fun, as well as being sex maniacs, but it doesn't do to bring up relationship possibilities when you're hooking up for commitment free fun. So, I washed my sheets, a few times, got myself checked at the walk-in clinic, and after an all-clear from my obviously impressed doctor, I headed to SinglesNet.

First Impressions
Well, I suppose the first thing I noticed about SinglesNet is that they've got a big banner saying that they're not SinglesNet anymore. They want to be known as Kiss. It doesn't bother me one way or the other, but since I've already labelled all my pics and done my headers as SinglesNet, that's what we're going to stick with. It'll redirect you either way, and I'm sure we can all get through this confusing time together.
So I was happy to see that off the bat, they say that the membership was free for a limited time only. After a bit of research, though, I found out that this limited time offer has been going on for years and years. But what did I care – I was getting mine for free. The profile set up was quick and easy, although I should point out that it was a little too quick and easy. I'm not a big fan of the super expansive profiles that you have to fill in for some sites, but this one was a joke. Basically it wanted to know my sex and my area. I'm no matchmaker, but I'm pretty sure it takes more than that to make a good match with a prospective partner.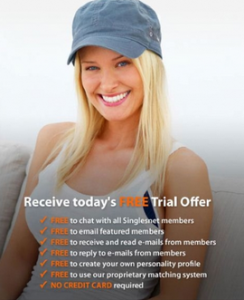 After completing my profile, I was presented with a page filled with hundreds of local ladies. As I looked through them, however, I noticed that certain women were "featured" and others were part of the free membership community. After more digging, I found out that you can get "featured" membership listing if you pay. Of course. So, after a little more digging, I found out the costs for this upgrade:
Cost
$24.95 – 1 month
$59.85 -Â  3 months
$89.88 – 1 year
Yes – you read right. We suddenly go from a "free" site to one costing almost a hundred bucks a year. When I went to the billing page, it said that if you pay for your membership, their matchmakers will work even harder to find you suitable people to date. Even harder? It seems like all they do is look for people of the opposite sex that live within a hundred miles of you. I think they could work a heck of a lot harder for a hundred bucks a year!
Pros
I'd say that the good things about SinglesNet are that they have a pretty straight forward system, and a decent membership. Some sites are pretty complicated and have a lot of features that seem to be difficult to access. But this site had a really quick (and somewhat overly simplified) profile creation, and easy to use search page. Like I said, though, some of the matches they set you up with might not necessarily be a good match. They've just got featured billing because they've paid more. I should also mention that the customer service at the site is pretty good. I called with questions that weren't covered by their info on the site, and the people were very helpful. They also mentioned that the site comes with a money back guarantee, if you do upgrade to a paid membership and decide you're not satisfied with it.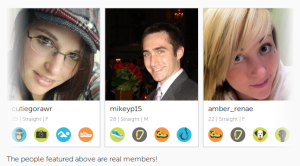 Cons
I've sort of gone through the downsides already, but I'll list them all here again so that you can get a sense of my opinion of the site. First of all, the "free" membership is limited in that you don't get a "featured" listing on people's searches. That means that the perfect person my be on the site, but all the people that have paid get ahead of you in their searches. Second, the profiles you make are pretty basic and don't really get your personality into the mix. That means the matches you get aren't about actual compatibility, but rather just proximity. Thirdly, the cost of the site is high, compared to similar sites. In fact, there are far superior sites for less money that I have reviewed already on this site. Check them out before using this site!
Bottom Line
I ended up buying the month premium membership, and over the 30 days I used the site, I spent an average of a half hour on it looking for women and emailing women. I ended up contacting about eighty-three women over the month, making a total of nineteen first dates in that time. This is a pretty good amount of dates, based on time spent, but as I mentioned earlier, the cost was high. Of the nineteen dates, all but one showed up, and all of them were pretty good. None were overly compatible because the matching system didn't have enough to go on.  However, by sheer chance, there were two particular girls that were great.
Those two girls and I went out on second dates and one of them went out on a third date with me. In fact, she's pretty damn awesome. Now, I should emphasize that just because I met a great girl on the site, it doesn't diminish the problems the site has in general. But it does go to show that if you look and try and date and keep an open mind, you might hit pay dirt. But I would suggest using a better site to find that special someone!