Review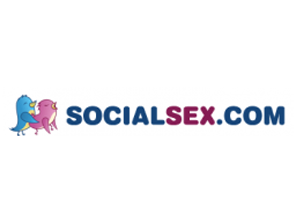 Today's Review is SocialSex.com, 'The World's Largest Social Sex Network.' It really plays up the whole social media aspect of the internet, especially Facebook and Twitter. Even as a guy, I gotta admit their logo has a cute play on the Twitter logo:

Now, on to what we are really here for: my adult dating review of the site, and the success (or lack of).
First Impression
One thing I really was pleased with was the fact that the very first page asks you what you are looking for, and it has more than the basic 'male' or 'female'. I give a lot of respect to a place that recognizes the fact that not everyone falls into the traditional relationship category. Socialsex's dating site had a variety of relationship types to choose from: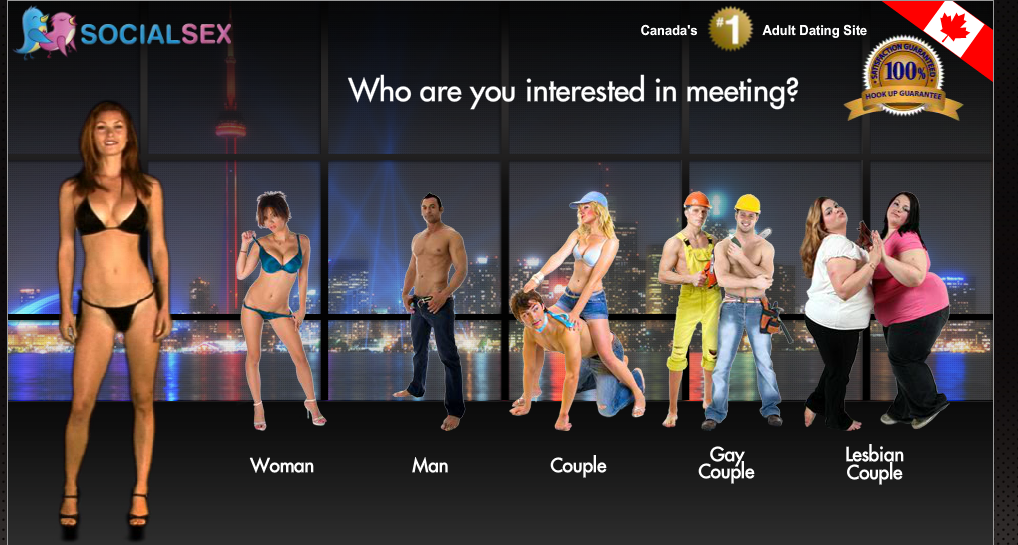 The tongue-in-cheek images used on the homepage were pretty amusing as well. It also doesn't have any sort of false pretense about its goal: hook ups, one night stands, etc. If you are looking for a relationship, look elsewhere, because this is a casual adult dating site.
Initially, I wasn't impressed, simply because it looked similar to a half dozen other dating sites out there. I needed something to spark my attention to make me choose them over anyone else. Well, when I got my verification email and logged into the site, more than my attention was peaked! Before even doing any searches or filtering any matches, I saw a ton of hotties on my homepage. And these women were clearly DTF. How do I know these women wanted to get laid, you ask? Well, you tell me what you'd think: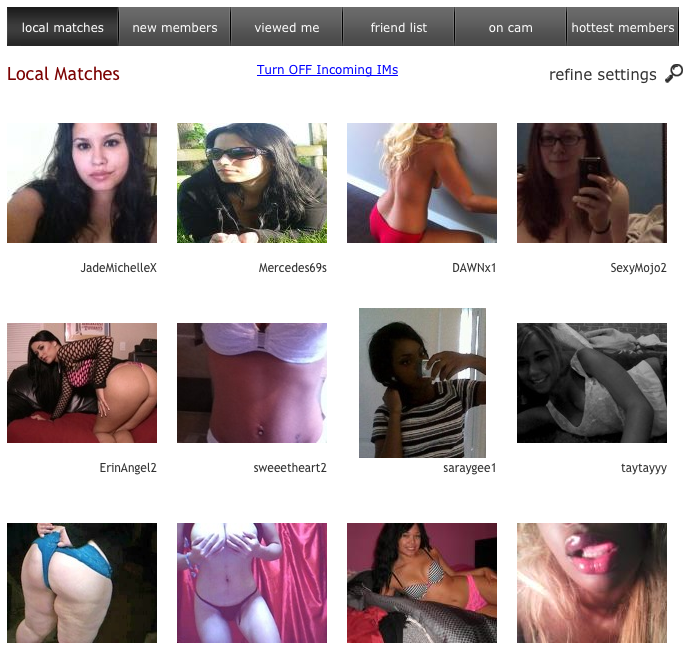 9/12 of the above profile pics are at the very least, provocative. Papi likes! Seeing all these hot chicks definitely gave me hope, so I jumped in and started weeding through the women, choosing my personal favs to contact. Surprisingly, over the course of my membership, I received numerous contacts and flirts from women, the likes of which I had not yet experienced on other dating sites. Definitely impressed. These women are go-getters!
Cost
Free for Women, free to join, pay to upgrade.*accepts all major credit cards*
Gold membership:
$149.99 for one year (12.50/month
69.95 for 3 months (23.32/month)
1 month @ 34.95
Gold benefits:
Featured on all search results
Access to sexy hardcore videos
Access to member videos and webcams
100 day guarantee
View and contact all members
Instant messaging and chat
Silver:
3 months @$59.95 (19.98/month)
1 month @ 29.95
3 day trial @ 1.95
Silver Benefits:
100 day guarantee
View and contact all members
Instant messaging and chat
Pros
One thing I LOVED was the sheer number of women posting sexy profile pics and initiating encounters with me. Usually on online dating sites, the women are more reserved, but not SocialSex.com. The search process was very straightforward and clear, which helps you get laid that much quicker. (Seconds DO add up, you know!) You can also filter your homepage by local matches, new members, on cam, and hottest members, to name a few.  They also promote users through their social media accounts, allowing you to click on the images and be matched up with members.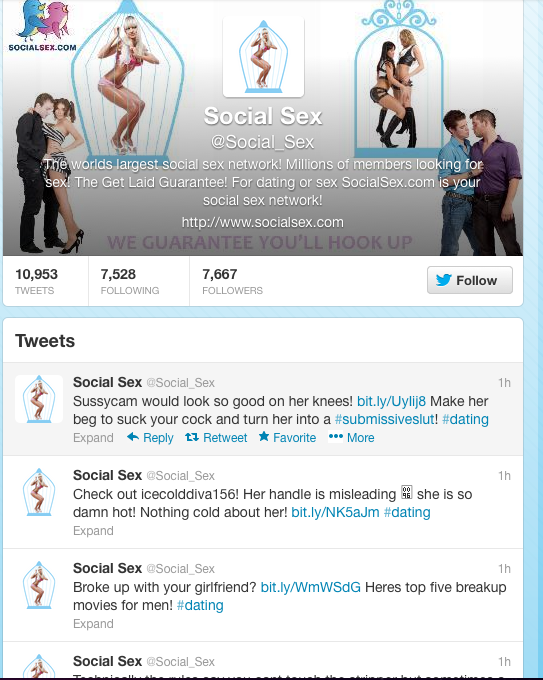 Cons
There were a few bots that I came across on the site, but again, that is to be expected. Just ignore them and move on, guys! There's sex to be had, quit complaining. The only other complaint I really had was that when you initially sign up, you have to wait for them to email you a password before you can start browsing.
The Bottom Line
SocialSex.com's twitter account has a great idea, promoting different users. Not much of a challenge here to run game on women, because they are all there for the same reason you are: to get laid. Highly successful though, given that over the course ofa month and a half, I managed to actually hook up with 7 women. Even better? 3 of those women initiated contact with ME, not the other way around. Overall, I initiated contact with  10 women, had conversations/skyped with 8 of those and got 4 of those in bed. Of the ones who initiated contact with me, I had conversations.Skyped with 6 of those, and bedded 3.Overall, this is a great site for those not looking for a commitment.  What are you waiting for? Go sign up now!
Reality: Definitely worth the money.