Review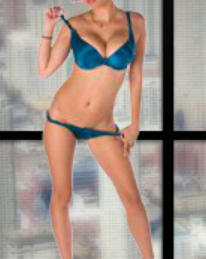 So early last year at some point, I was turned on to a site called XXXMatch.com. I had read very mixed reviews
online about it, and was a little apprehensive, but I figured, go for it! For the readers! Here's how it went: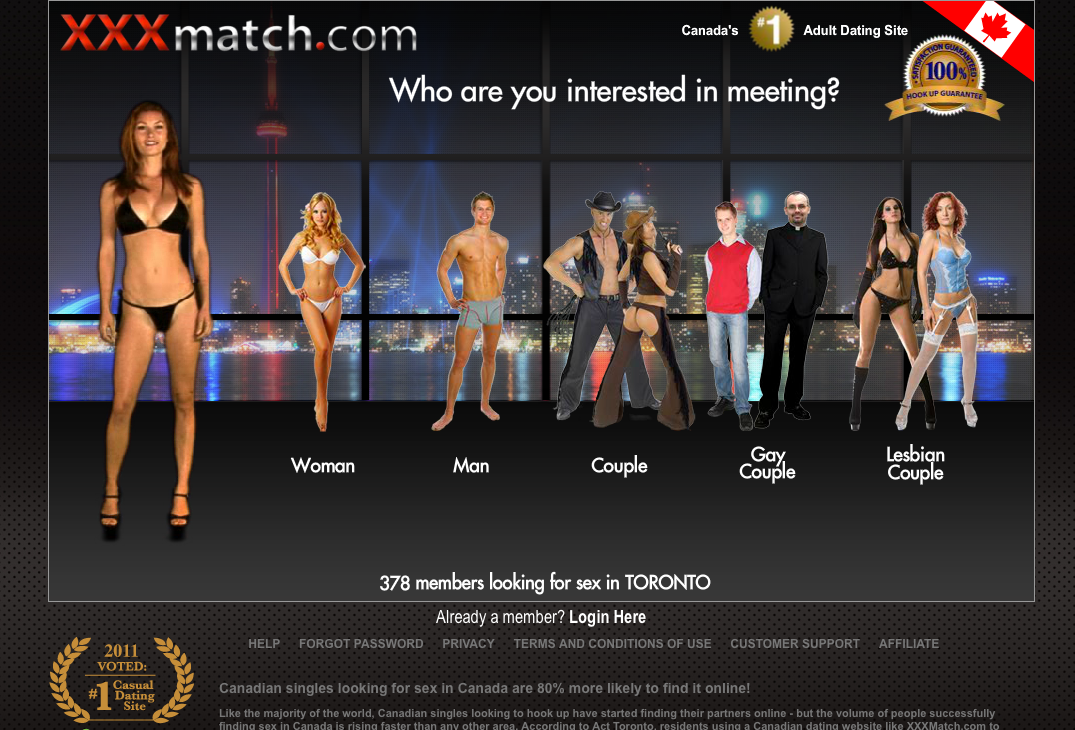 First Impression
Cute girl interacting with you during the signup process? Check! The site's got another of those interactive Flash menus to make your signup process a little less tedious and a lot more appealing. And it works! It also helps you narrow down what you are interested in and what you are looking for on the site prior to beginning your search for the hottest of hotties. Once you have received your confirmation email, you can click the link and being setting up your profile and searching (if you've chosen a paid membership, that is. Otherwise your options will be limited). There are some FANTASTIC looking women on this site though, I've gotta be honest. It was all I could do to hope they were actual women and not fake, like some online reports have claimed….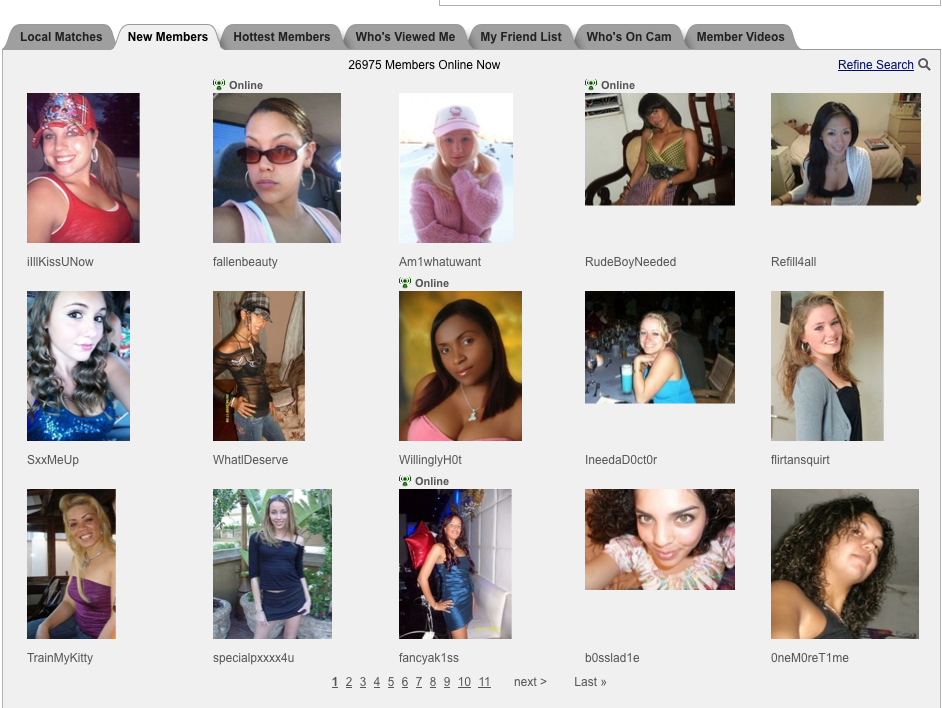 From what I found, there was a handful of false profiles, but those are outlined in the Terms and Conditions on the site. But it was NOWHERE NEAR what the other online reviews claim. WTF, PEOPLE? Clearly they are trying to cockblock everyone, or mabye they just had a shitty profile that women didn't find appealing. I certainly had no problem connecting with women and taking it offline.

Many times!
Cost
Free for Women, free to join, pay to upgrade.*accepts all major credit cards*
Gold membership:
$149.99 for one year (12.50/month
69.95 for 3 months (23.32/month)
1 month @ 34.95
Gold benefits:
Featured on all search results
Access to member videos and webcams
100 day guarantee
View and contact all members
Instant messaging and chat
Silver:
3 months @$59.95 (19.98/month)
1 month @ 29.95
3 day trial @ 1.95
Silver Benefits:
100 day guarantee
View and contact all members
Instant messaging and chat
Pros
There are a decent amount of women on the site,but the great part is that they are all of different ages, styles and backgrounds. Whatever type of woman you are looking to hook up, I am almost positive you'll find it here. There's detailed search options so that you can make sure you are getting exactly what you are looking for. Another plus is that the site is clear that it is geared towards casual encounters, so you can breathe easy knowing that you won't have an awkward morning after. Oh, and did I mention the 100 day guarantee? If you follow their guidelines (such as initiating contact 5+ times a month with active users), and you still don't hit pay dirt during your 3 month paid subscription, you get another 3 months free!
Cons
The main homepage layout is kind of flat and typical, and of course you are going to run into the occasional false profile, but if those are the only cons I can come up with, the site is definitely worth it!
Bottom Line
Ok, so my stats for this site: I contacted 20 girls over a 3 month paid subscription, received 15 replies, actually MET 10 of them, and sealed the deal with 9 of them. Did I mention the fact that its free for women? And because of that, there's a TON on the site looking to hook up? HINT HINT, NUDGE NUDGE, FELLAS. If you are looking to find a great, no strings attached kind of adult dating site, and you've picked XXXmatch.com, you are off to a good start!