Review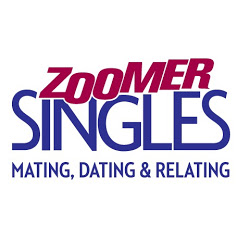 ZoomerSingles Review
When I saw that ZoomerSingles was my next online dating review, I wasn't sure what the hell a Zoomer was. I knew that a Baby Boomer was anyone born during the years 1946 – 1964, so I assumed that Zoomers were the generation before or after that. After I did a little research though, I found out that Zoomers are another name for Baby Boomers, but ones who self identify themselves as having a more active lust for life.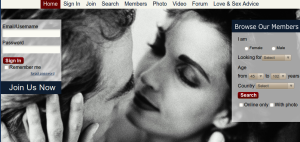 It's a term coined by Dr. David Demko, and basically is meant to encourage older men and women to engage in a lifestyle with better diet, more activity, more social interaction, improving the mind and memory, and motivating your peers to do the same. In his words, becoming a Boomer "with Zip". Since I am not technically in that demographic (although I have enjoyed dating older women my whole life – see my review for MatureLoverSearch), I decided that the nicest thing I could do was involve my Uncle Zeke. My Uncle Zeke (yes it's his real name) has been a widower ever since my Aunt Nelly died six years ago. I knew he's been out now and then, but never really clicked with anyone. So, I asked him if he wouldn't mind trying out this site for a month on my dime, and he happily agreed. At first I think he thought it was a sex dating site (I've told him about my adventures reviewing those), but when I told him it was a dating site, he was still game. So, from here on out, it's Zeke!
First Impressions
Hi everyone, my name is Zeke (actually it's Zachary, but everyone calls me Zeke), and I'm happy to let you all know about my experiences trying out ZoomerSingles for the month. The first thing I noticed when I went to their website was that their homepage was filled with a whole lot of different features.

This in and of itself isn't necessarily good, since I found it to be a little muddled and over used. As I started to take my first look around, before I had even plugged in my information for my free profile, was that they had a page with videos section and a Love and Sex Advice section. I started watching the videos, all of which had been uploaded by members and devotees of the site, and they were all pretty interesting. More than that, I was happy to see that a lot of the women that had uploaded their videos were very attractive. Sometimes that ain't the case, and it was nice to know that at ZoomerSingles there were some beauties. I looked through a couple of the Advice articles, and found them also to be kind of interesting. There were a few dedicated to newly single older people (either through divorce or death) that gave tips and helpful advice to those who haven't been in the dating game for a while. Or for those who have lost someone due to death or illness, but want to move on. I lost my wife years ago, so I wasn't really in need of any of that information, but thought that I could have sure used it three years ago. So I was impressed by that.
 Pros
I spent about fifteen minutes filling in my free profile. I found out by looking through their FAQs that their site is free for the time being, and was my nephew glad to hear that! He told be that he'd still give me the money he expected to spend on the membership fees so that I could buy flowers and whatnot for the ladies I'd escort out on our dates. I found out that this site was really just on off shoot of the Zoomer Shows that travel around and promote activity and verve in older peoples' lives. I didn't mind that so much, since it meant (hopefully) that the ladies I date were up for some fun. I ended up sending out about fifty emails altogether over the  month and had ten dates. The best part for me, though, was getting emails form women that I hadn't contacted but wanted to date me. Even though I'm a little old fashioned, it was nice to be pursued. I got three emails from interested women, and went out on first dates with all of them. Most of the dates were just an hour or two, but they were still always fun. Some days I booked two!
Costs

ZoomerSingles is free at the moment, but I get the sense that once it becomes popular, it'll suddenly make you upgrade to a paid membership.
Cons
There were a few things I didn't like about ZoomerSingles. First was the fact that there weren't that many ladies on there. I found out that the ratio of guys to girls is heavily in favour of the women. In fact, most of the women IÂ  talked to and went out with said that they were overwhelmed with date requests. This probably accounted for why it was sometimes days or weeks before a woman would respond to an email from me. That was initially discouraging, but once the ladies did start responding, it wasn't so bad. Still, whenever I did searches, the same ladies came up again and again. It'd be nice if they had a larger membership. The other problem I had was that I was interested in interracial dating. Having been with my wife for all those years meant that I was looking forward to dating ladies from other cultures. There weren't hardly any on this site. That was a big disappointment.
Bottom Line
Although I did go out on a few dates, it seemed like for the time I spent looking for and emailing women, the return on my efforts wasn't great. The price is great, but I'd rather pay a reasonable amount and have access to a greater pool of single ladies, and have a more diverse amount of cultures to choose from.