Review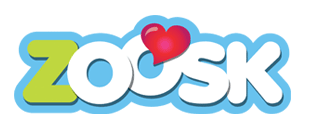 I had been seeing numerous ads on Facebook about this Zoosk site, so I figured I would give it a try. And boy, do I wish I had ignored them like I do every other ad!
First Impression
Zoosk has definitely been the most disappointing site thus far that I have looked into. It started as a Facebook app back in 2007 and from there branched off into its own, full site. Upon signing up and confirming my account by email, I was instantly met with connections, winks and messages, which makes me suspicious that most of them are fake, and generated by the Zoosk system.
An interesting feature: if you fill in that you are in a relationship, the next page is a popup asking you to add your partner to set up a couples page, and telling you they will turn off Personals. Note to swingers: Don't use Zoosk!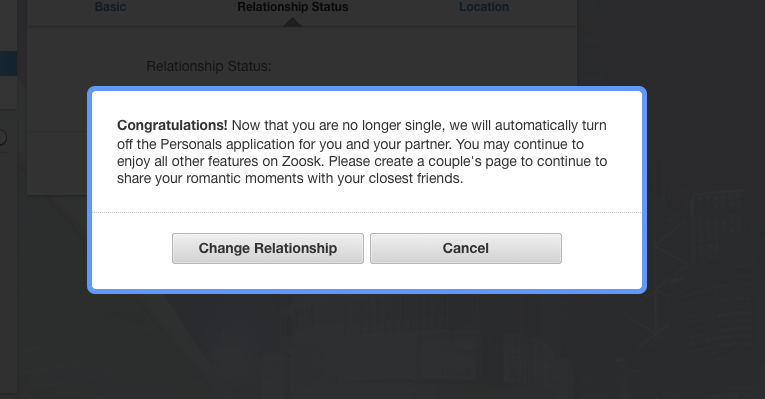 January Update: Even though I haven't logged on, or responded to emails beyond my initial signup, I am still getting notifications through Facebook about Zoosk, and it is still promoting that I 'Like' Zoosk to those on my friends list. Make sure you unsubscribe if you are no longer using this site!
Cost
Free to join, pay to upgrade. *accepts  visa mastercard amex diners club, Paypal, bank transfer, cheque*
Subscriptions
Subscriptions
6 months @ 74.95 (12.49/month)
3 months @ 59.95 (19.98/month)
29.95/month
Plus….
…a 24.99 activation fee??! And the only reference to it is tiny fine print on the subscription page: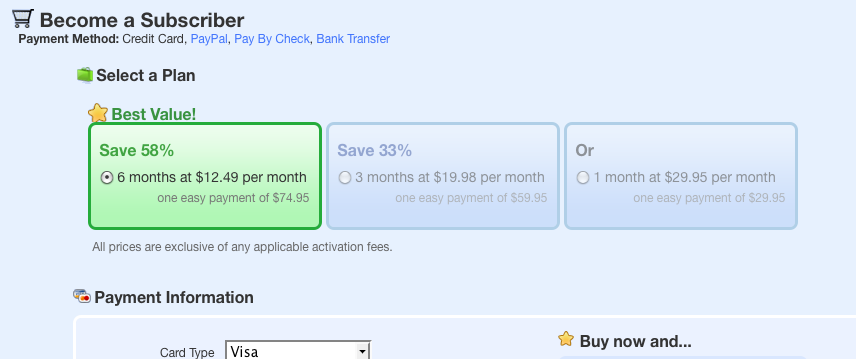 See that? All prices blahblahblah APPLICABLE ACTIVATION FEES.
Benefits of paid membership:
Get full access to send and receive messages and winks
Chat with your friends
Find out who viewed your Dating Profile
Get full access to ZSMS features
Pros
The layout is pretty decent, easy to navigate and you can also connect across multiple social media platforms and through iPhone and Android. The cost wasn't ridiculous, and is one of the few sites I have found so far that accept Paypal as well as major credit cards.
Cons
Before you can set up a full profile or even browse the site, you have to receive the validation email or validate your profile through Facebook. I am glad I chose email, given that I don't want anyone I know in real life knowing I used this awful site. You also have to manually activate the personals section. What else would you be doing on a dating site, why is this necessary? You also don't have an automated matching option, you have to set up your own searches. (What am I paying them for, exactly?) Finding information anywhere on the site is somewhat difficult, and for the life of me I couldn't locate an FAQ page. If anyone does find it, post a comment and let me know. The final con? Free members can neither email NOR chat. So basically, unless you pay, you just look at the profiles. I'd rather stick to porn, if that's the case. At least those women are hot. Oh, and the MegaFlirt option to send the same message to multiple members at once? Turns out, you can only send a generic message, or chat request. But if you don't pay, you CANT CHAT. Don't even waste time with this, the generic messages suck anyways: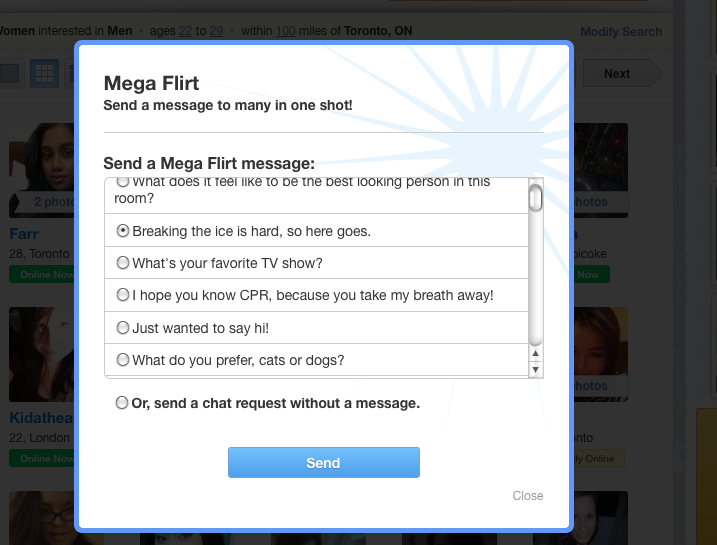 Bottom Line
Basically, the site is a disappointment. It does nothing that other dating sites can't do, and they do it better. The site also seems buggy; at one point, even though I had not logged out, I was suddenly logged in as someone named Sheila? I am pretty sure my lack of enthusiasm in this review must illustrate how unimpressed I am with it. Thankfully, I never paid for the upgrade. Which also means I neither hooked up with nor contacted ANY women, I was so put off by the site.
You get what you pay for, in this situation anyways.
Are you a current or former member of Zoosk? Tell us what you think in the comments!